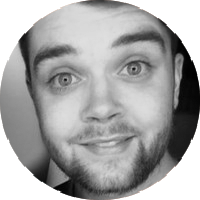 Currently residing in Los Angeles, California, Clay works as an editor at Workshop Creative.
In his spare time, Clay partners with local and regional filmmakers allowing him to learn and make connections with those that have expertise in film and editing throughout the industry. Through these experiences he has become more adept at working with a team, multi-­tasking, and efficiently and effectively hitting deadlines.
While in college, Clay was an intern for the Onions video department in Chicago, IL. He was tasked with lending a hand on shoots, designing motion graphics and assisting with visual effects shots. This was a new opportunity that broadened his horizons in film and visual effects.